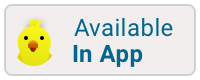 Biltmore Estate
Photo by Warren LeMay
Biltmore Estate is a historic house museum and tourist attraction in Asheville, North Carolina. Biltmore House, the main residence, is a Châteauesque-style mansion built for George Washington Vanderbilt II between 1889 and 1895 and is the largest privately owned house in the United States, at 178,926 square feet (16,622.8 m2) of floor space (135,280 square feet of living area). Still owned by George Vanderbilt's descendants, it remains one of the most prominent examples of Gilded Age mansions.
In the 1880s, at the height of the Gilded Age, George Washington Vanderbilt II began to make regular visits with his mother, Maria Louisa Kissam Vanderbilt, to the Asheville area. He loved the scenery and climate so much that he decided to build his own summer house in the area, which he called his "little mountain escape". His older brothers and sisters had built luxurious summer houses in places such as Newport, Rhode Island, and Hyde Park, New York.
Vanderbilt named his estate Biltmore, combining De Bilt (his ancestors' place of origin in the Netherlands) with more (mōr, Anglo-Saxon for "moor", an open, rolling land). Vanderbilt bought almost 700 parcels of land, including over 50 farms and at least five cemeteries; a portion of the estate was once the community of Shiloh. A spokesperson for the estate said in 2017 that archives show much of the land "was in very poor condition, and many of the farmers and other landowners were glad to sell."
Construction of the house began in 1889. In order to facilitate such a large project, a woodworking factory and brick kiln, which produced 32,000 bricks a day, were built onsite, and a three-mile railroad spur was constructed to bring materials to the building site. Construction on the main house required the labor of about 1,000 workers and 60 stonemasons. Vanderbilt went on extensive trips overseas to purchase decor as construction on the house was in progress. He returned to North Carolina with thousands of furnishings for his newly built home including tapestries, hundreds of carpets, prints, linens, and decorative objects, all dating between the 15th century and the late 19th century. Among the few American-made items were the more practical oak drop-front desk, rocking chairs, a walnut grand piano, bronze candlesticks and a wicker wastebasket.
George Vanderbilt opened his estate on Christmas Eve of 1895 to invited family and friends from across the country, who were encouraged to enjoy leisure and country pursuits. Notable guests to the estate over the years included author Edith Wharton, novelist Henry James, ambassadors Joseph Hodges Choate and Larz Anderson, and U.S. presidents.
Who was George Washington Vanderbilt II?
George Washington Vanderbilt II (November 14, 1862 – March 6, 1914) was an art collector and member of the prominent Vanderbilt family, which made a huge fortune through steamboats, railroads, and various business enterprises. He built Biltmore Estate, the largest privately owned home in the United States.
Website
Hours:
Monday: 9:00 AM – 5:00 PM
Tuesday: 9:00 AM – 5:00 PM
Wednesday: 9:00 AM – 5:00 PM
Thursday: 9:00 AM – 5:00 PM
Friday: 9:00 AM – 5:00 PM
Saturday: 9:00 AM – 5:00 PM
Sunday: 9:00 AM – 5:00 PM
These hours can change. Please check the web site before making your plans.