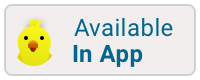 Basilica di San Lorenzo
Basilica di San Lorenzo is a large and beautiful church in Florence, Italy. It's the burial place for the Medici family who were rich and powerful rulers in Italy. It was built outside of the city walls in the year 393.
Inside the Basilica di San Lorenzo is a decoration and sculpture by the famous artist, Donatello. There is also the Laurentian Library that was influenced by Michelangelo and the Old Sacristy by Bruenelleschi where church furnishings and vestments are kept.
In the museum area, there is a crypt belonging to Donatello and the tomb of his close friend, Cosimo di Medici. The main part of the church has gorgeous arches and columns that stretch up to the ceiling for all to admire.
Hours:
Monday: 10:00 AM – 5:00 PM
Tuesday: 10:00 AM – 5:00 PM
Wednesday: 10:00 AM – 5:00 PM
Thursday: 10:00 AM – 5:00 PM
Friday: 10:00 AM – 5:00 PM
Saturday: 10:00 AM – 5:00 PM
Sunday: Closed