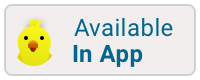 Badlands National Park
Photo by Always Shooting
Kid Rating:




Badlands National Park is located in southwestern South Dakota. The park protects 242,756 acres (379.3 sq mi; 982.4 km2) of sharply eroded buttes and pinnacles, along with the largest undisturbed mixed grass prairie in the United States. The National Park Service manages the park, with the South Unit being co-managed with the Oglala Lakota tribe.
The Badlands Wilderness protects 64,144 acres (100.2 sq mi; 259.6 km2) of the park as a designated wilderness area, and is one site where the black-footed ferret, one of the most endangered mammals in the world, was reintroduced to the wild. The South Unit, or Stronghold District, includes sites of 1890s Ghost Dances, a former United States Air Force bomb and gunnery range, and Red Shirt Table, the park's highest point at 3,340 feet (1,020 m).
Authorized as Badlands National Monument on March 4, 1929, it was not established until January 25, 1939. Badlands was redesignated a national park on November 10, 1978. Under the Mission 66 plan, the Ben Reifel Visitor Center was constructed for the monument in 1957–58. The park also administers the nearby Minuteman Missile National Historic Site. The movies Dances with Wolves (1990) and Thunderheart (1992) were partially filmed in Badlands National Park.
This national park was originally a reservation of the Oglala Sioux Indians and spans the southern unit of the park. The area around Stronghold Table was originally Sioux territory, and is revered as a ceremonial sacred site rather than a place to live.
In 1868, at the Second Treaty of Fort Laramie, the United States assured the Sioux that the Badlands shall forever be the property of the Sioux. In 1889, however, the treaty was broken and the Badlands were confiscated by the United States and unilaterally incorporated into a national park. The repeal of the treaty was ruled illegal by the U.S. Supreme Court in 1980.
At the end of the 19th century, the Sioux Indians used this area as the site of the Ghost Dance, a ceremony to revive the souls of buffalo and the dead. After the last ghost dance in 1890, the United States banned the ritual, but it was revived by the Red Power Movement, a movement to restore Indian rights that began in the 1960s.