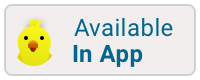 Statue of Liberty
The Statue of Liberty is on Liberty Island in New York Harbor. The Statue is seen by many people to be the symbol of freedom, and as a welcoming sign to immigrants who came to the United States looking for a better life.
Lady Liberty was built by a man named Gustave Eiffel, who also built the Eiffel tower in Paris, France. The Statue of Liberty came over to the United States in pieces. The head and the torch were finished first, and these two parts were shown in Philadelphia and other cities before being put together with the rest of the statue. She was unveiled and dedicated by President Grover Cleveland, who had been the governor of New York, in 1886.
The statue has had some changes over the years to help keep it protected. One of the biggest changes was in 1984 when the original torch was removed and a new torch was added. The new torch is copper with gold to reflect the sun.
Hours:
Monday: 8:30 AM – 4:00 PM
Tuesday: 8:30 AM – 4:00 PM
Wednesday: 8:30 AM – 4:00 PM
Thursday: 8:30 AM – 4:00 PM
Friday: 8:30 AM – 4:00 PM
Saturday: 8:30 AM – 4:00 PM
Sunday: 8:30 AM – 4:00 PM
Kid Rating: