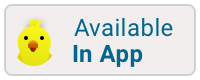 Arlington National Cemetery
Photo by Jean Weller
Kid Rating:



Arlington National Cemetery is a United States military cemetery in Virginia, across the Potomac River from Washington, D.C. The cemetery includes 639 acres (259 ha) where the dead of the nation's conflicts have been buried, beginning with the Civil War, though it does included some who died in earlier wars. The United States Department of the Army, a component of the United States Department of Defense (DoD), controls the cemetery.
The national cemetery was established during the Civil War on the grounds of Arlington House, previously the estate of Mary Anna Custis Lee, a great-granddaughter of Martha Washington and wife of Robert E. Lee. The Cemetery, along with Arlington House, Memorial Drive, the Hemicycle, and Arlington Memorial Bridge form the Arlington National Cemetery Historic District, listed on the National Register of Historic Places in April 2014.
Website
Hours:
Monday: 8:00 AM – 5:00 PM
Tuesday: 8:00 AM – 5:00 PM
Wednesday: 8:00 AM – 5:00 PM
Thursday: 8:00 AM – 5:00 PM
Friday: 8:00 AM – 5:00 PM
Saturday: 8:00 AM – 5:00 PM
Sunday: 8:00 AM – 5:00 PM
These hours can change. Please check the web site before making your plans.