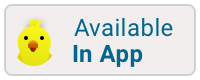 Arco della Pace
Kid Rating:



The Arco della Pace (Arch of Peace) was built in the early nineteenth century to celebrate the peace between European nations that was reached in 1815. Luigi Cagnola was the creator.
The Arco della Pace is part of the "Foro Bonaparte" which was built like a Roman Forum to honor Napoleon's victories. Napolean was a powerful French military leader and emperor.
Construction of the first part of the arch began in 1807. Napoleon was ousted as the emperor in 1814 and the building stopped. Years later, the work was finally finished. A big ceremony was held in 1839 when the arch became official. The Emperor Ferdinand l of Austria led the big event and the people of Milan were very happy to have the arch finally completed.
The design of the Arco della Pace is very elaborate. It has a large passageway in the center with two smaller ones on each side. It is clad in elegant marble and has beautiful sculptures and columns.
There are four big statues that stand in front of it. On top of the arch are three more statues. There are two statues on each side of the arch which were supposed to face the city of Paris but actually face the opposite way.
Fun Facts
The arch was originally built to display Napoleon's victories. Unfortunately for Napoleon, construction stopped when the Napoleonic Kingdom of Italy was conquered by the Austrian Empire. Instead of displaying his victories, one of the scenes shows the Battle of Leipzig which led to his defeat.
The arch is 25 meters tall and the statues on top are made of bronze. An inscription on top reads Sestina della Pace meaning Poem by Peace.