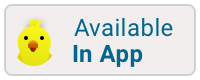 Arco della Pace
The Arco della Pace is located in Milan, Italy. It is also called the Arch of Peace. It was built in the early nineteenth century to celebrate peace between European nations that was reached in 1815.
The Arco della Pace was part of the "Foro Bonaparte" which was built like a Roman Forum to honor Napoleon's victories.
The design of the Arco della Pace is very elaborate. It has a large passageway in the center with two smaller ones on each side. It is clad in elegant marble and has beautiful sculptures and columns.
Kid Rating: