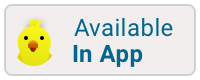 Arc de Triomphe
The Arc de Triomphe provides great views of the Eiffel Tower, the Champs-Élysées, and the surrounding city. It is worth seeing Paris from this vantage point. There is a small museum located near the top where you can take a quick break from your climb. Once rested, head to one more set of stairs to get outside to see a 360 degree view of the city. There is a nice photo opportunity here where you can get a picture with Eiffel Tower in the background. Don't forget to explore the outside of the arch when you're back down at ground level. The detail in the construction is amazing. The tomb of the unknown soldier is also located under the arch.
Tips:
Be prepared to climb many stairs to get to the top. A lift is available for those who need it.
Make sure you use the pedestrian tunnels. Do not try to cross the roundabout. Many people do which is very dangerous. Instead, use one of the tunnels located on the Champs Élysées and the Avenue de la Grande Armée. You will find a stairway down to the tunnel from each of these streets.
Tickets can be purchased inside the tunnel.
Hours:
Monday: 10:00 AM – 10:00 PM
Tuesday: 10:00 AM – 10:00 PM
Wednesday: 10:00 AM – 10:00 PM
Thursday: 10:00 AM – 10:00 PM
Friday: 10:00 AM – 10:00 PM
Saturday: 10:00 AM – 10:00 PM
Sunday: 10:00 AM – 10:00 PM
Kid Rating: