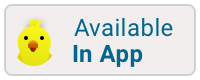 Arc de Triomphe
Kid Rating:




The Arc de Triomphe is in Paris, France, and is one of the city's most famous monuments, after the Eiffel Tower. It took many years to build, with the first work starting in 1806 and completed 30 years later in 1836.
The person who wanted it to be built was Napoleon Bonaparte. Napoleon Bonaparte was a very successful French military leader. Napoleon was the emperor of France for 10 years and he built a very large empire across Europe until it fell apart in 1815. Even though he only reigned for 10 years, he is considered to be a very famous commander, and people still study his military style today. Napoleon wanted to honor the French Revolution, when he came to power in France, by building the arch and then decorating it with carvings of different battles and the names of different military leaders.
The Arc de Triomphe looks much older than it really is because it is based off a much older arch, the Arch of Titus that is in Rome, Italy. The Arch of Titus was built during the Roman Empire by Emperor Domitian and is more than 1900 years old. However, the Arch of Titus is an honorific arch and the Arc de Triomphe is a triumphal arch. A triumphal arch has two pillars, an arch, and then a flat top.
Underneath the arch is a newer memorial that was added after World War I. Many soldiered died during World War I and not all of them were able to be identified later by their families. Those people were buried underneath the arch in what is called "The Tomb of the Unknown Soldier". Above the tomb is an eternal flame so that we will never forget their sacrifice even though we may not know their names.
Tips:
Be prepared to climb many stairs to get to the top. A lift is available for those who need it.
Make sure you use the pedestrian tunnels. Do not try to cross the roundabout. Many people do which is very dangerous. Instead, use one of the tunnels located on the Champs Élysées and the Avenue de la Grande Armée. You will find a stairway down to the tunnel from each of these streets.
Tickets can be purchased inside the tunnel.
Website
Hours:
Monday: 10:00 AM – 11:00 PM
Tuesday: 10:00 AM – 11:00 PM
Wednesday: 10:00 AM – 11:00 PM
Thursday: 10:00 AM – 11:00 PM
Friday: 10:00 AM – 11:00 PM
Saturday: 10:00 AM – 11:00 PM
Sunday: 10:00 AM – 11:00 PM
These hours can change. Please check the web site before making your plans.