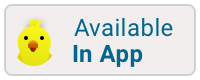 Anne Frank House
Photo by Dennis Jarvis
The Anne Frank House is a writer's house and biographical museum dedicated to Jewish wartime diarist Anne Frank. The building is located on a canal called the Prinsengracht, close to the Westerkerk, in central Amsterdam in the Netherlands.
During World War II, Anne Frank hid from Nazi persecution with her family and four other people in hidden rooms at the rear of the 17th-century canal house, known as the Secret Annex. She did not survive the war but her wartime diary was published in 1947. Ten years later the Anne Frank Foundation was established to protect the property from developers who wanted to demolish the block.
The museum opened on 3 May 1960. It preserves the hiding place, has a permanent exhibition on the life and times of Anne Frank, and has an exhibition space about all forms of persecution and discrimination.
Anne Frank
Annelies Marie "Anne" Frank was a German-Dutch diarist of Jewish heritage. She gained fame after her death with the publication of The Diary of a Young Girl, in which she documents her life in hiding from 1942 to 1944, during the German occupation of the Netherlands in World War II. It is one of the world's best known books and has been the basis for several plays and films.
Born in Frankfurt, Germany, she lived most of her life in or near Amsterdam, Netherlands, having moved there with her family at the age of four and a half when the Nazis gained control over Germany. By May 1940, the Franks were trapped in Amsterdam by the German occupation of the Netherlands. As persecutions of the Jewish population increased in July 1942, the Franks went into hiding in some concealed rooms behind a bookcase in the building where Anne's father, Otto Frank, worked. From then until the family's arrest by the Gestapo in August 1944, she kept a diary she had received as a birthday present, and wrote in it regularly.
Following their arrest, the Franks were transported to concentration camps. In October or November 1944, Anne and her sister, Margot, were transferred from Auschwitz to Bergen-Belsen concentration camp, where they died a few months later.
Otto, the only survivor of the Frank family, returned to Amsterdam after the war to find that her diary had been saved by his secretary, Miep Gies, and his efforts led to its publication in 1947. It was translated from its original Dutch version and first published in English in 1952 as The Diary of a Young Girl, and has since been translated into over 70 languages.
Website
Hours:
Monday: 9:00 AM – 10:00 PM
Tuesday: 9:00 AM – 10:00 PM
Wednesday: 9:00 AM – 10:00 PM
Thursday: 9:00 AM – 10:00 PM
Friday: 9:00 AM – 10:00 PM
Saturday: 9:00 AM – 10:00 PM
Sunday: 9:00 AM – 10:00 PM
These hours can change. Please check the web site before making your plans.