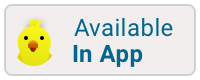 Alcazar of Segovia
Photo by Eric Titcombe
Kid Rating:




The Alcazar of Segovia translates to the Fortress of Segovia. It is located in Segovia, Spain. The Alcazar of Segovia is one of the most recognizable castles in Spain because it is distinctly shaped like the bow of a ship, breaking from the side of a rocky crag at the intersection of two rivers in the Guadarrama mountains.
Like many different fortifications in Spain, the Alcazar began as a Roman Fort but little of the original structure remains. The Moors also used the space as a fort until around 1120 when it was rebuilt from wood and was used by King Alfonso VIII as their primary residence.
Although the Alcazar was originally built as a fortress, it has since served as a royal palace, a state prison, an Artillery College, and a military academy. Most recently, the Alcazar has served as the Museum of the Royal College of Artillery. In pop culture, many will recognize the castle as being the French home of Sir Lancelot in the 1967 musical film Camelot.
Website
Hours:
Monday: 10:00 AM – 8:00 PM
Tuesday: 10:00 AM – 8:00 PM
Wednesday: 10:00 AM – 8:00 PM
Thursday: 10:00 AM – 8:00 PM
Friday: 10:00 AM – 8:00 PM
Saturday: 10:00 AM – 8:00 PM
Sunday: 10:00 AM – 8:00 PM
These hours can change. Please check the web site before making your plans.