A large, beautiful white castle complex resembling a bird taking flight.
Photo by Vladimir Mokry
Himeji Castle is a hilltop Japanese castle complex situated in the city of Himeji. The castle is made up of a network of 83 buildings with advanced defensive systems from the feudal period. The castle is frequently known as Hakuro-jō or Shirasagi-jō ("White Egret Castle" or "White Heron Castle") because of its brilliant white exterior and supposed resemblance to a bird taking flight.
Himeji Castle dates to 1333 when Akamatsu Norimura built a fort on top of Himeyama hill. The fort was dismantled and rebuilt as Himeyama Castle in 1346 and then remodeled into Himeji Castle two centuries later. Himeji Castle was then significantly remodeled in 1581 by Toyotomi Hideyoshi, who added a three-story castle keep.
In 1600, Tokugawa Ieyasu awarded the castle to Ikeda Terumasa for his help in the Battle of Sekigahara, and Ikeda completely rebuilt the castle from 1601 to 1609, expanding it into a large castle complex. Several buildings were later added to the castle complex by Honda Tadamasa from 1617 to 1618.
For almost 700 years, Himeji Castle has remained intact, even throughout the bombing of Himeji in World War II, and natural disasters including the 1995 Great Hanshin earthquake.
Himeji Castle is the largest and most visited castle in Japan, and it was registered in 1993 as one of the first UNESCO World Heritage Sites in the country. The area within the middle moat of the castle complex is a designated Special Historic Site and five structures of the castle are also designated National Treasures.
Along with Matsumoto Castle and Kumamoto Castle, Himeji Castle is considered one of Japan's three premier castles. In order to preserve the castle buildings, it underwent restoration work for several years and reopened to the public on March 27, 2015. The works also removed decades of dirt and grime, restoring the formerly grey roof to its original brilliant white color.
Source: Wikipedia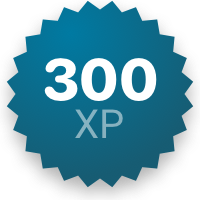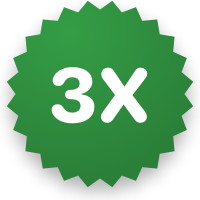 Points Earned
| | |
| --- | --- |
| Stamp | 0 XP |
| Trivia Questions | 0 XP |
| Quests | 0 XP |
| Trading Card | 0 XP |
| Total | 0 XP |
Become
Legendary
Complete these quests to earn your legendary status.

Walk through the Koko-en Garden and enjoy its beautiful sights and sounds.

Make your way to the top floor of the main tower for striking views of the castle complex.

Explore Hyogo Prefectural Museum of History to learn about the castle and the local culture.

Visit in the spring and enjoy the magical view of the 1,000 Yoshino cherry trees in full blossom.

Find the dolphin-like statues called shachigawara. These mythical creatures protect the castle from fire.